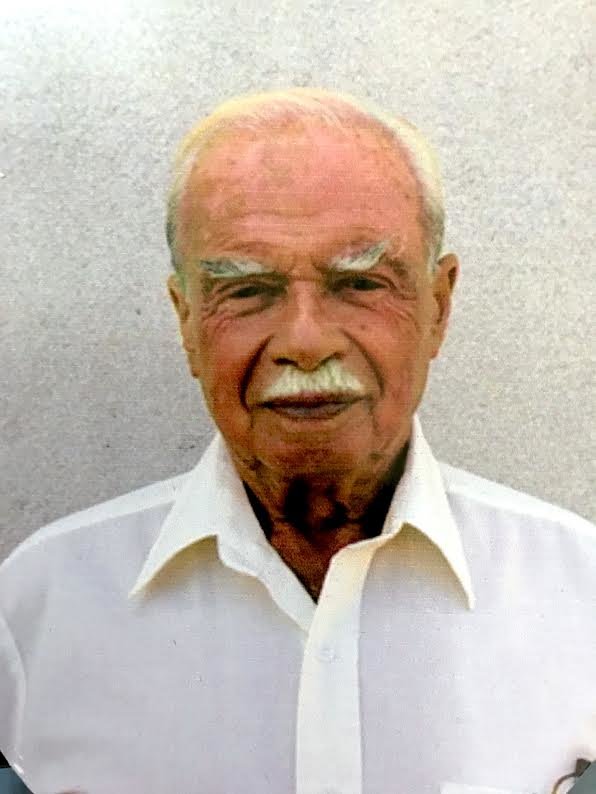 Obituary of Dr. Jozef J. Zwislocki Sc.D
Dr. Jozef J. Zwislocki Sc.D of Fayetteville, NY passed away peacefully on May 14, 2018 at the age of 96. He was a Distinguished Professor Emeritus of Neuroscience at Syracuse University and a Doctor Honoris Causa at both the University of Adam Mickiewicz in Poznan, Poland, and Syracuse University in New York.
He was born on March 19, 1922 in Lwow, Poland and was the son of a distinguished noble family. His father, a Doctor of Physical Chemistry and a hero of WW II, built the key nitro-chemical plant of Poland after WW I. His grandfather, Ignacy Moscicki, initiated the nitro-chemical industry of Europe, based on one of his numerous inventions. He was elected President of Poland in 1926, an office he held until WW II at which point Zwislocki and his family we're forced to flee to Switzerland.
In Switzerland, Zwislocki attended the Swiss Federal Institute of Technology from which he obtained a degree in electrical engineering and a Doctor of Technical Sciences. His scientific interests began to change, and he accepted a research position in the Department of Otolaryngology in the Medical School of the University of Basel. After several auditory discoveries and establishing a new diagnostic method for auditory disorders, his doctoral dissertation earned him an invitation to Harvard to become a research fellow at the Psychoacoustic Laboratory of the Department of Experimental Psychology. After six years of leading further scientific discovery at Harvard, he accepted a dual research position at the Gordon D. Hoople Hearing and Speech Center and in the department of Electrical Engineering of the College of Engineering at Syracuse University. Shortly after he was promoted to Full Professor of Electrical Engineering. There he found the Bioacoustic Laboratory, a Laboratory of Sensory Communication and The Institute for Sensory Research. The Institute pioneered multidisciplinary research and academic programs at the doctoral level.
Based on his research, Zwislocki obtained numerous patents and authored over 200 scientific articles and two fundamental books. He belonged to numerous scientific societies. He received numerous scientific awards and was recognized as a Legend of Auditory Science.
Other than his love of science and education, he loved sailing, fishing for trout, horseback riding and skiing. He is survived by his wife of 25 years, Marie Zwislocki and other close members of his family.
Instead of flowers, the family requests donations be made in honor of Dr. Jozef J. Zwislocki to the Polish Scholarship Fund. Checks can be made out to Polish Scholarship Fund, Inc PO Box 6032 Syracuse, NY 13217.
Calling Hours: Wednesday, 4-7PM at Hollis Funeral Home ,1105 West Genesee Street, Syracuse.
Funeral Mass: Thursday,10AM at Sacred Heart Basilica, 927 Park Ave, Syracuse, NY 13204