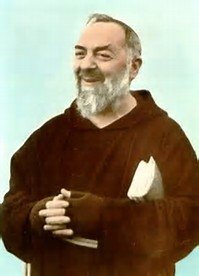 Obituary of Patricia Aylesworth
Patricia "Patti" Ann (Sojewicz) Aylesworth 72, of Syracuse NY passed away on November 25th at her home with her family by her side after a very long battle with lung disease. Patricia was the daughter of the late Anthony and Genevieve Sojewicz (Niedwicki) of Syracuse.
Patricia raised a large family, had a quick wit, and an amazing sense of humor. She was a caretaker until the end, planning meals for everyone and always reminding us to wash our hands. Patti was an accomplished pianist and loved all types of music.
Her accomplishments include raising a family of 6 children, and working in the medical field. She loved working with those who needed her and used her humor and kindness to put a smile on most every patient's face she met. All who knew her will miss her dearly.
Left with many happy memories are her beloved husband of 53 years, Vincent Aylesworth, her 6 children, Carrie (RJ) Flannigan, Shelly (Greg) Lopresti, Christy Aylesworth (Rich), Timothy (Juli) Aylesworth, Shannon Aylesworth (Biz), and Sarah Aylesworth (Matt). Her 13 grandchildren - Ali Evans and Luke Flannigan; Amanda, Brendan, Annelise and Lily Eicholzer; Patrick and Niki Crosby; Noah, Aiden, Tyler and Brynn Watson, and Taryn Regal; and her one great grandchild, Kayden Warner.
She is also survived by her two siblings Joanne Furze of Omaha and Toni Frye of Indiana.
If Patricia had any wisdom to share before she left this world, it would be to remember to write your Thank you notes, never leave the house without clean underwear, and always wear your lipstick.
We'll miss you mom.
Flowers are welcome, contributions may be made to Denver National Jewish Health who along with Dr. James Sexton and his staff of Syracuse whom we could not thank enough for the care and compassion they gave Patricia during her illness.
Calling Hours: Wednesday, November 29th, from 4:00 to 7:00 PM, Hollis Funeral Home 1105 W. Genesee St Syracuse.
Funeral Service: A Mass of Christian Burial will be held at the Basilica of the Sacred Heart Church on Thursday, November 30th at 10:00 a.m. with Father Baranski and Father Brian Lang officiating.