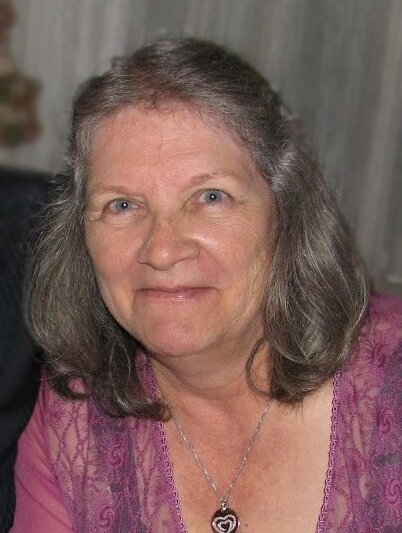 Karin Claire Welch
Please share a memory of Karin to include in a keepsake book for family and friends.
Karin Claire (Kremin) Welch passed peacefully from this world March 22, 2022 to join her love, Joseph Patrick Welch, her sister Roberta "Bobbi" (Longo), and other beloved family and friends who preceded her. Karin is survived by her sister Susan "Susie" (Robert Longo), and by her children and their spouses: Robert (Donna Jean Pierantozzi), Stephen (Lisa Solomon), Joseph A., and Kathleen (Daniel Gardiner). In addition to her children with Joe, Karin is survived by Joe's children, Dana (Mary Ellen), Bobbie (Jim Featherstone), Michael (Cindy), and Lani, who Karin held near to her heart. Karin is also survived by her grandchildren, great grandchildren, and members of the Dann, Grabowski, and Kremin extended families.
Karin was an old soul, born October 8, 1944 in Syracuse, NY to Retired Army Major Robert L. and Claire H. (Grabowski) Kremin. Karin grew up in Solvay and Lakeland, and then the Howlett Hill area of Camillus. In her youth, as throughout her life, Karin offered family and friends unconditional loyalty and endearing service; that is, except during family badminton matches.
Intelligent, kind, and spirited, Karin enjoyed people—these traits proved immutable; with these, and her big heart and quiet grace, she brought comfort to those around her. Lest there be any doubt, she also had a steely resolve, and she never shied from adversity.
Karin was an early-age driver—her skill, and her ability to plow a ditch with two hands firmly on the wheel, remained a constant. At a young age, Karin was also a trained marksman with a bit of flair—Karin once shot the cigarette out of the mouth of a Fighting 69th infantryman; we'll just say he ended up on the wrong side of a shot glass, not to mention the bet. In high school Karin was an honor student and talented athlete—in particular, Karin adored softball and long-lasting friendships that developed with teammates. Before graduating from Marcellus High School (Class of 1962), Karin won a Regents Nursing Scholarship; though grateful and likely destined to be an excellent nurse, overcome with the gravity of her friend's MS affliction, Karin chose a different path. Karin went on to successfully pursue business studies at Central City Business Institute.
After a minute and a bit, Karin met the love of her life, Joseph Welch—their coffee-shop romance blossomed into a life-long partnership. During their early years, Karin and Joe lived on Brighton Ave in Syracuse, where they met Ginny and Jerry Fowler; the Fowlers became cherished lifelong friends. Karin and Joe had four children: Robert, Stephen, Joseph (Irish triplets), and Kathleen. As the family grew, kids by the toe, they moved to the village of Camillus, then onto Seneca Knolls, eventually settling on Cedarvale Road in 1977, just 3 miles from her childhood home. As empty-nesters, Karin and Joe moved to the Village of Marcellus to the home Karin always dreamed of—and Joe always dreamed he'd provide—complete with rooms for their visiting kids, other family, and friends.
There are many chapters to Karin's Life as mother and wife—she loved both roles. If written, the novel would reveal joys, sorrows, and escapades, recounting sacrifice and satisfaction, worry and relief, compassion and peace, pride and amusement, contentment, and the love shared, amidst the chaos of her four-child home – Karin, always caring and an inspiration, was the family's rock.
Karin was the person with whom you sat and talked, and you felt as if you were the only person in the world.
Karin met the downs of her life's "roller coaster" with resolve and grace; her response to any failure, setback, or loss—her handling her worst—taught her children how to be their very best.
As her children grew, in addition to supporting their school activities and extracurricular activities—and graciously serving as family taxi driver—Karin spent time employed as an office manager, a bookkeeper, and at her joy-job at Doust Galleries. Though, Karin's most cherished job was helping her husband Joe, working as his executive assistant, protecting the rights of union workers throughout the United States and Canada. She also invented the backless sneaker—or at least, her own set. Karin's apple had not fallen far from the tree. Karin's father was successful in various careers throughout his life, of which Karin was very proud. She was also proud of her grandfather Louis Kremin, a quiet, brilliant inventor, who conceived a dimmer device patented by Pass & Seymour.
Tastes, Tunes, & Other Tidbits:
Karin enjoyed a mug of tea instead of coffee, Pepsi vs. Coke, marble rye toast lightly buttered, and her secret Spanish Rice receipt (exported countrywide); on Easter, always kielbasa and sauerkraut with hard-boiled eggs and yes, marble rye. Karin was well-known and scrumptiously appreciated for her pecan and apple-crumb crust pies.
Karin liked sock hops, jitterbug, and polka, '40s Big Band, Irish jig backdrop (especially in Bath, Maine), and country tunes of all sorts. Her favorite place for any of these was in the arms of her love, Joe. She liked to say, with a glint in her eye, "He swept me off my feet every time!"
Karin's favorite flowers were sunflowers, wild violets, and lily of the valley. She enjoyed the sound of birdsong—cardinals and chickadees being favorites—and the warmth of the sun on her face; pure, simple joy. The next time you feel the warmth of the sun on your face and hear birdsong, recall Karin, she'll be there in your heart.
Karin was tickled pink to attend family picnics at Gilly Lake, and Otisco Lake, and to curl up with family to watch 4th of July fireworks.
Karin found serenity in reading. Early on she was a fan of Louis L'Amour westerns, just like her dad—then came the romance novel, towers of them.
Karin was an artisan with crochet needles and yarn; clothing and decorative items were nearly blinked into existence. Her crafted items adorn Christmas trees of many loved ones.
Karin will be fondly remembered by her children's friends as "Keeper of the Keys" at Welch Bonfires. In addition, many young hearts in and around Marcellus will miss Karin as their adopted, much loved "Gramma Welch".
This is but a glimpse of a life lived well, lovingly, rooted in family, kindness, and caring deeply—Karin's Life—fondly cherish her memory.
Calling hours for Karin are Friday, April 22, from 5 to 7 p.m. at Hollis Funeral Home, 1105 West Genesee Street, Syracuse. Karin's Funeral Mass begins at 10 a.m. on Saturday, April 23, at St Michael-St. Peter Church, Onondaga Hill. Immediately following, interment will be at Onondaga Valley Cemetery where Karin will rejoin her beloved husband.
Memorial Donations may be made in Karin's name to: Cure Alzheimer's Fund (https://curealz.org/giving/donate/).
To send flowers to the family or plant a tree in memory of Karin Welch, please visit Tribute Store
Karin's Calling Hours
5:00 pm - 7:00 pm
Friday, April 22, 2022
Hollis Funeral Home
1105 W Genesee St
Syracuse, New York, United States
Mass of Christian Burial
10:00 am - 11:00 am
Saturday, April 23, 2022
St Michaels - St Peter's Church
4782 West Seneca Tpke
Syracuse, New York, United States
Karin's Resting Place
11:30 am - 11:45 am
Saturday, April 23, 2022
Valley Cemetery
2500 Valley Drive
Nedrow, New York, United States
Online Memory & Photo Sharing Event
Ongoing
Online Event
About this Event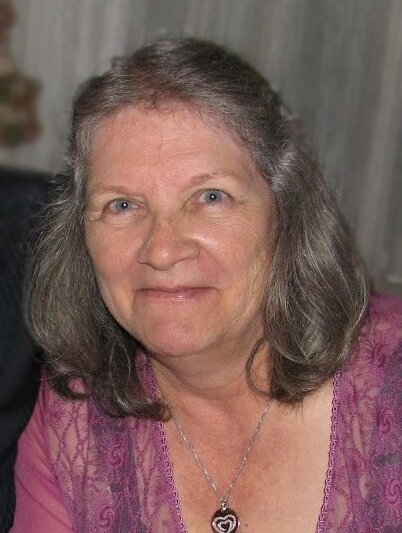 In Loving Memory
Karin Welch
1944 - 2022
Look inside to read what others have shared
Family and friends are coming together online to create a special keepsake. Every memory left on the online obituary will be automatically included in this book.