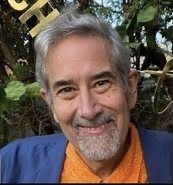 Obituary of Mark Alan Naef
Please share a memory of Mark to include in a keepsake book for family and friends.
Mark Alan Naef died peacefully at his home in Syracuse, NY, on December 11, 2020. He was surrounded by his Syracuse and Hamilton area family and remembered by his neighbors on Miles Avenue in a candlelight vigil. He was 60 years old and died after struggling for a decade with two types of cancer.

Born in New Brunswick, NJ, Mark moved, as a toddler, with his parents to the village of Hamilton where he graduated from Hamilton Central High School with a Regents Diploma. He graduated from Drew University, Madison, NJ with a BA in Sociology. With leadership training at AMA's Operation Enterprise, a NYS Secondary Social Studies Teaching Certification from SUNY Cortland and graduate credits from Syracuse University, he taught Social Studies for a few years in Central Square, Onondaga and Baldwinsville.

Then he dedicated his life to the promotion of social justice, peace and especially to environmental sustainability. He worked in Central New York as a field manager for NYPIRG, the New York Public Interest Research Group. As a Community Organizer for ACORN he advocated for the disenfranchised residents in Brooklyn. He returned to Syracuse as Canvass Director for Recycle First to oppose the incineration of garbage and to promote recycling. This led in 1991, to a position of Marketing Manager for the Canadian Daystar Recycling Corporation with responsibility for all operations in the northern belt of the United States.
On July 3, 1992, Mark married Michelle "Chelle" Curtin Entrekin, originally from Mississippi now employed as a registered triage nurse by the Upstate Medical Center, Syracuse. She brought into the marriage her, then, 12 year old daughter, Jennifer Entrekin, who regarded Mark as her real father. Jennifer officiated as her mother's maid-of-honor at Mark's and Chelle's wedding. From that moment on, Mark considered Jennifer as his child and treated her as such. Two years later, the couple gave birth to a second daughter, Molly Olivia Naef. Though separated by age, the half-sisters bonded lovingly. Molly was Jennifer's maid-of-honor at her marriage to Jason Orendorf. The couple's now 8 year old son, Henry and grandfather, Mark delighted in each other's company. Mark took pride in his daughters' completing four-year college degrees: Jennifer at SUNY Oswego, Molly at Hobart and William Smith, Geneva and that both went on to acquire a Master's Degree to advance in their careers.

Mark's eleven years of experience with Daystar Recycling led him to start his own business venture as managing partner of Naef Recycling, LLC, East Syracuse. With his largest private for-profit recycling business in the country's Northeast, he tried to set an example for multi-streamed high-quality recycling in competition with the now prevalent single-stream corporate competitors like Waste Management whose dirtier recyclables are no longer accepted by China, once their largest external market. After Naef Recycling, LLC, could not survive the 2008 financial crisis, Mark went to work as Home Energy Auditor for two private companies and NYSERDA, the NYS Energy Research and Development Authority. He kept promoting a Green New Deal while combatting his cancers.
Before establishing Naef Recycling, LLC, Mark ran for public office as a Green Party candidate: in 1999 for Onondaga County Legislator, in 2000 for State Senator from New York's 48th Senate district that included the eastern part of Onondaga County and all of Madison County. He invited and supported the head of Central New York's Green Party tickets, the famous consumer advocate Ralph Nader and Green candidate for US President in 2000.
Mark promoted throughout his career the improvement and expansion of recycling in New York State and beyond as Vice President and board member of the NYS Association of Reduction, Reuse and Recycling (NYSAR3). Later he broadened his Green agenda: from 2006 to 2013 as board member and President of Greening USA, from July 2009 to December 2011 as CEO and principal consultant seeking Green Solutions for the city of Syracuse.
Chelle Curtin Naef's intimate and happy relationship with Mark of three decades did not endure into the kind of golden retirement enjoyed by his parents Charlie and Susan Naef of Hamilton, NY. His other survivors include: daughters, Molly Olivia Naef with Jacob Roberts, of Syracuse, NY and Jennifer and Jason Orendorf, with grandson, Henry James, of Camillus, NY; his younger brother, Eric Otto Naef with Elizabeth Stanley Naef and daughters, Isabelle Victoria and Giselle Elizabeth, of Spanish Fort, AL; Eric's son, Alexander Maxwell and Shelby Crane Naef and infant, Konner, of Evansville, IN and Eric's grandson, Ashton with Gabrielle Hogan, of Evansville, IN; Michael and Nancy Curtin, of Gulfport, MS, Martha Curtin and Barbara Gaffney, of Bay St. Louis, MS, Amy Curtin, of Tampa, FL, Anne and Jack Lee, of Ocala, FL; Nina Koszeghy, of Land O'Lakes, FL, Christina Koszeghy-Peterle and Joel Peterle, of Littleton, CO, John and Kelly Koszeghy, of Tampa, FL, Paul and Amy Koszeghy, of Fairfax, VA; with numerous nephews and nieces; Charlie's closest relatives in Switzerland: three nieces, Beatrice Naef, of Basel, Barbara Naef-Salogni with sons, Luca and Tino Salogni and Carlo de Coppi, of Winterthur, Brigit Naef and Christoph Schneider, of Zurich and Verena Kaufmann-Cherubini, of Steckborn; Susan's close relatives in Budapest, Hungary: aunt, Malcsi Baranyai; cousins, Dr. Akos and Marika Baranyai, Marti Baranyai and Gyula Pleschinger; and nephews and nieces.
As a baptized Roman Catholic who had received first communion and confirmation, Mark will be buried in a private ceremony next to his maternal grandparents at St. Joseph's Cemetery, Hamilton. A Memorial Mass will be held during the next Fourth of July weekend's annual reunion of Mark's 1978 Hamilton Central high school class.
Donations in memory of Mark may be given to the Syracuse Peace Council and charitable social or environmental justice organizations.
To send flowers to the family or plant a tree in memory of Mark Naef, please visit Tribute Store
A Memorial Tree was planted for Mark
We are deeply sorry for your loss ~ the staff at Hollis Funeral Home