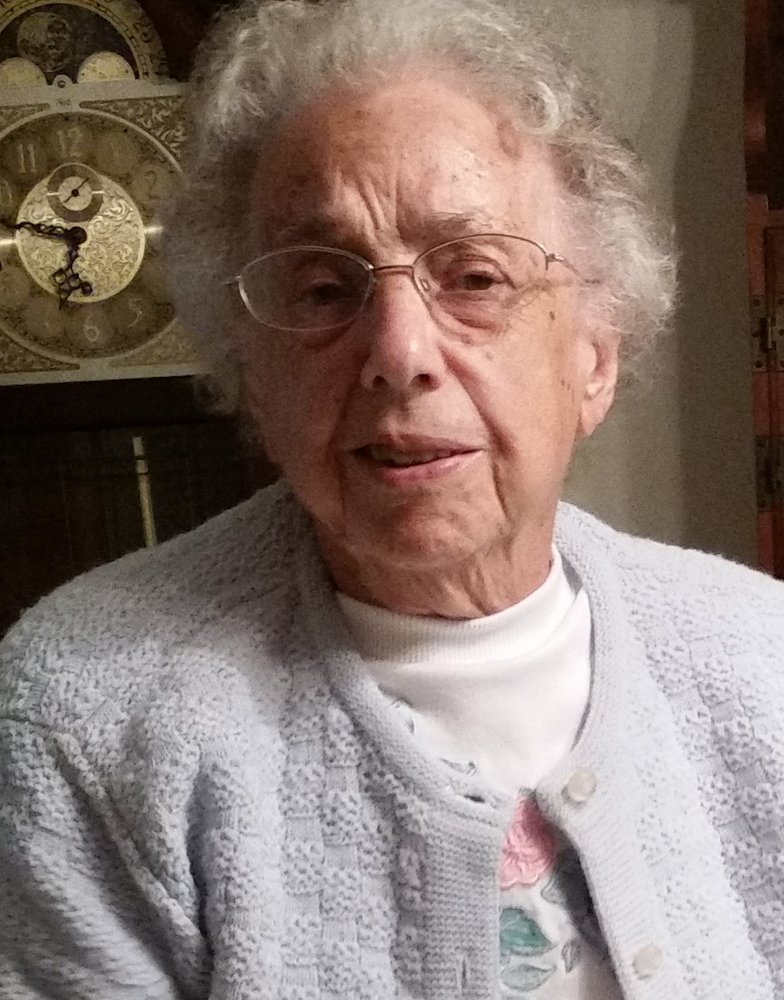 Obituary of Rose Marie Bain
Rose Marie Bain (nee Ferlito), 89, passed away peacefully at the home of her daughter on October 16, 2019. Rose was born in Lysander, New York on April 11, 1930, the daughter of the late Salvatore and Mary (Drake) Ferlito.
On November 25, 1950, Rose married Richard "Dick" Bain; they shared a loving union of 62 years prior to his death in 2013. Rose and Dick were the parents of four daughters: infant twins, Jean and Jeanette who died shortly after birth in 1954 and Rebecca and Roberta who survive her.
Rose is also survived by her brother Richard (Jean) Ferlito, Estill Springs, Tennessee; three sisters – Serena Sweet, Canandaigua, New York, Sharon (Zvonimir) Babic, Colorado Springs, and Shirley Nobel, Denver, Colorado, as well as several nieces and nephews. Her longtime and beloved furry companion, Sammy also survives. In addition to her parents and infant twin daughters, Rose was predeceased by three brothers, William, John and Wayne Ferlito and a sister, Anna Jean Ferlito Laragh.
Rose was a dedicated homemaker and stay-at-home mom. Her past interests have included the Home Bureau, volunteering as a Girl Scout Leader, bowling and she loved playing Bingo, especially taking the bus to the Turning Stone Casino until she no longer felt well enough to go. Rose had a true love and passion for gardening and her beautiful flower gardens will continue to give much pleasure to everyone for many years to come.
Rose's family would like to acknowledge the wonderful attention, love and care she received from her amazing family of caregivers for the last year of her life as she struggled. Rosanna Herrick, Jecel Martin, Normi Marin, Flory Tillman and Jun Samonte made sure that Rose was given the best attention, day in and day out, meeting her every need. Additionally, the family would like to acknowledge the contributions to Rose's wellbeing by her doctor, Dr. Beth Weideman and the staff of the CNY Hospice and Palliative Care.
Visitation will be at the Hollis Funeral Home, 1105 West Genesee Street, Syracuse on Friday, October 25th from 11:00 am to 1:00 pm. A celebration of Rose's life will begin at 1:00 pm following visitation. Interment will be in Sacred Heart Lakeland at the convenience of the family.
Memorial donations in Rose's name can be made to Central New York Humane Society at www.humanecny.org or to the CNY Hospice & Palliative Care at www.hospicecny.org. Envelopes will also be available at the service.
To send flowers to the family of Rose Bain, please visit Tribute Store
Rose's Visitation
11:00 am - 1:00 pm
Friday, October 25, 2019
Hollis Funeral Home
1105 W Genesee St
Syracuse, New York, United States
Rose's Services
1:00 pm - 1:30 pm
Friday, October 25, 2019
Hollis Funeral Home
1105 W Genesee St
Syracuse, New York, United States