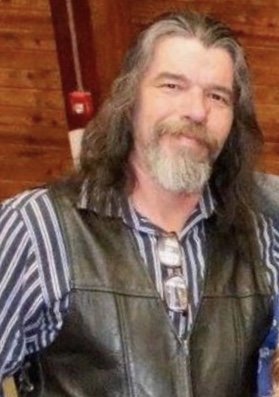 Obituary of Richard Rusty Stagles
Richard (Rich or Rusty) Stagles I, 53, passed away on May 5th, 2019 at home due to a heart attack.
Born May 24th, 1965, Richard seized life and lived it fully. He was the type of man that no matter what could always make you laugh and smile with a silly joke, facial expression, or random noise. He was an incredibly selfless man, who would have given anyone the shirt off his back, and if he didn't have a shirt he would go and find you one. When Richard was not working construction, he was working around the house, spending time with family, or even playing Minecraft to build a better "world" than his grandson, Richard III. There are really no words to fully describe Richard, other than he was truly "one of a kind".
Richard is survived by his loving wife Michelle, three children; Richard (Rusty) Stagles II and his wife Alexandria Fredette-Stagles, Samantha Stagles, and Jacob Stagles, three grandchildren; Richard (Richie) Stagles III, Ashlyn Fredette-Stagles, and Greyson Fredette-Stagles, five siblings; Neil and wife Stacy, Pat, Michael, Lawrence, Melissa Knittle, Gerald ("Jerry"), and Robert and wife Karla Matteson, and a lot of nieces and nephews.
A celebration of life is scheduled for May 25th, 2019 at the Bayside shelter at Fair Haven State Park. Celebration will be all day with a small service from 2-3pm giving people opportunities to share memories of Richard. Come as you are and for as long or short as you wish, no "fancy" clothes needed, Richard would want you to be the way you are. Any questions regarding the celebration or donations to help the family, contact his daughter Samantha (Samm) Stagles on Facebook.