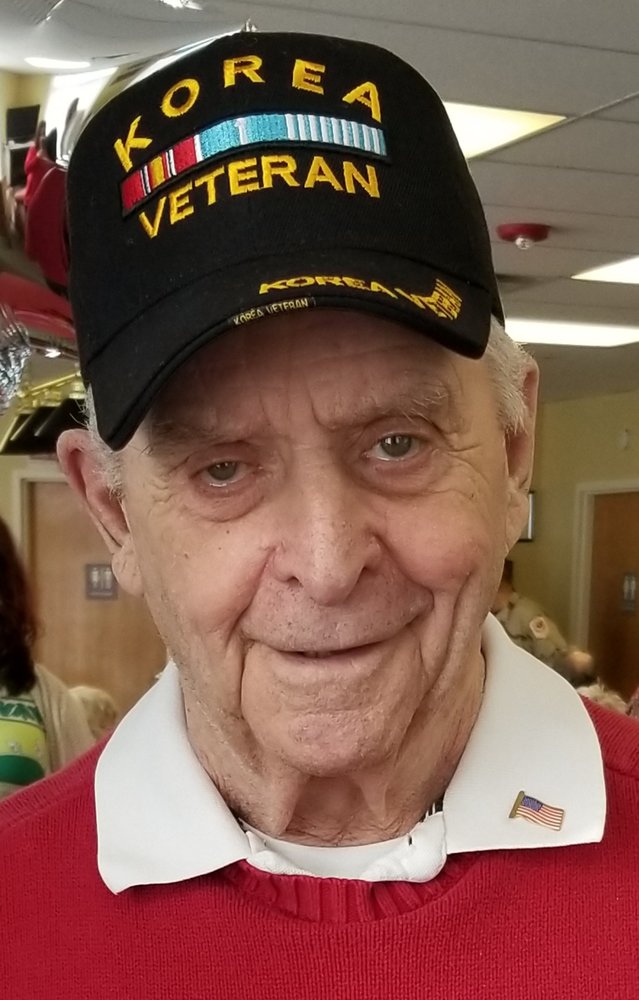 Obituary of Edward Eugene Mack
Edward E Mack (Gramps)went home to be with the Lord April 17, 2019. He will join his parents Thomas and Virginia Mack, sister Gin Ann Mack, brothers Toddy(Jane) and Peter(Sandy)Mack and grandchildren, Timothy Steves, Kirstin Porter and Mario and Shane Ray.
Edward is a Korean Veteran who served in the Army from 1952-54, for which he received several medals. He loved to golf, dance, sing and spend time with his family. He especially loved being with all his loves at the Silver Fox Senior Social Club.
Edward is survived by sons Michael(Jackie) Timothy(Robin) and Edward(Beth) Mack, daughters Deborah(Robert) Steves, Elizabeth Frink, Kathleen Mack, Kelly(Rob). Sisters Robyn Korthas, Mary Mack and brother Dennis(Lillian) Mack. 23 grandchildren, 27 great grandchildren and several nieces and nephews.
There will be a Memorial Service 6:30 PM, Wednesday April 24th, at Renovation Church, 118 Josephine St., N. Syracuse, 13212. Donations in honor of Edward can be made to the Silver Fox Senior Social Club 22 East Genesee Street Baldwinsville New York 13027.