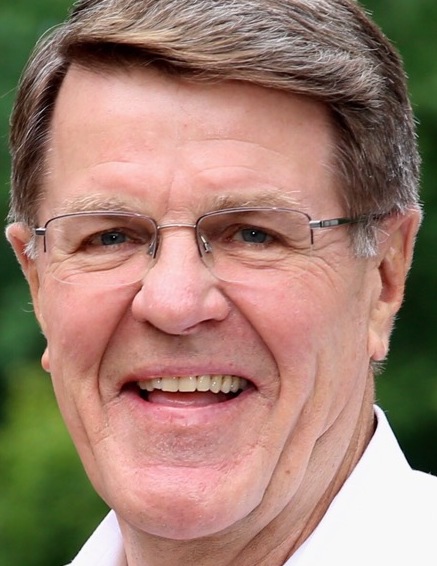 Obituary of Larry Craybas
Larry Craybas, 77 of Bethel,CT, lost his courageous battle with leukemia on Saturday, April 6th,
at Danbury Hospital surrounded by his loving family. Larry is survived by the love of his life, wife Joan of 55 years, and his children, Terri Cardile, Bob (Karen), Dr. Gregory (Suzanne), Doug (Alicia) .A devoted family man, Larry was most proud of his bond between him and his grandchildren; Frankie, Zachary, Jenna, Jake, Hannah, Evan and Matthew. He never missed an opportunity to support them and Larry attended many, many musical, dance recital, chorus, art and sporting events over the years. Larry is also survived by his brothers , Dr. Nobert Craybas (Camille) of East Greenwich RI and Dr. Richard Craybas (Fran) of Marcellus, NY and many nieces and nephews.
He was predeceased by his parents, Dr. Sigmund and Bertha Chrabasz Born and raised in Syracuse, N.Y. Larry developed into an outstanding athlete, baseball pitching being his claim to fame. As a stellar athlete at Sacred Heart High School he gained first team honors as a Parochial League All Star his junior and senior years.
After graduation, he attended Syracuse University on a baseball scholarship and was on a pitching staff that led S.U. to the College World Series in Omaha, Nebraska.
Though being looked at by Major League scouts, he decided to continue on in his personal life and marry his loving wife Joan. After retirement from a successful 28 year executive career at Kraft General Foods, he dedicated his life to his family, and to service to the town of Bethel and surrounding community. During his 39 years in Bethel, Larry made a huge impact on Bethel's Education system for 10 plus years serving as Chairman of the Board for 8 years and Vice Chair for 2 years. His volunteer work included the Bethel Visiting Nurses, C.E.R.T , and other local non profits. He was also a member of the Bethel Fish and Game. Larry's retirement hobbies included hunting and fishing with his sons and grandchildren, Cooking and creating a family cookbook . Larry was the captain of Happy Times, his deck boat that he proudly piloted on Candlewood Lake. The family always looked forward to the annual celebration of the Larry Olympics on his birthday. Larry worked to maintain the flowers at the Gift Cottage and his roses and mandaville were his pride and joy. His reward was to be paid in chocolate truffles.
A longtime member of St Mary Church, he was both lector and Eucharistic Minister
A celebration of Larry's life will be held at St Mary Catholic Church, Bethel on Monday, April 15th from 10am-2pm and 4pm-8pm. A Mass of Christian burial will be celebrated Tuesday, April 16th at 11am St Mary Church. Immediately following the service, a gathering will be held in the parish hall. As a family we will be holding a future blood drive as a thank you to the American Red Cross. In lieu of flowers his family requests donations to the Scotty Fund PO BOX 1080 Bethel CT 06801 or The Bethel High School Scholarship Fund, In Memory of Larry Craybas, 300 Whittlesey Drive Bethel CT 06801
To send flowers to the family of Larry Craybas, please visit Tribute Store
Larry's Celebration of Life
10:00 am - 2:00 pm
Monday, April 15, 2019
St Mary Parish
26 Dodgingtown Road
Bethel, Connecticut, United States
(203)744-5777
Larry's Celebration of Life
4:00 pm - 8:00 pm
Monday, April 15, 2019
St Mary Parish
26 Dodgingtown Road
Bethel, Connecticut, United States
(203)744-5777
Larry's Mass of Christian Burial
11:00 am - 12:00 pm
Tuesday, April 16, 2019
St Mary Parish
26 Dodgingtown Road
Bethel, Connecticut, United States
(203)744-5777