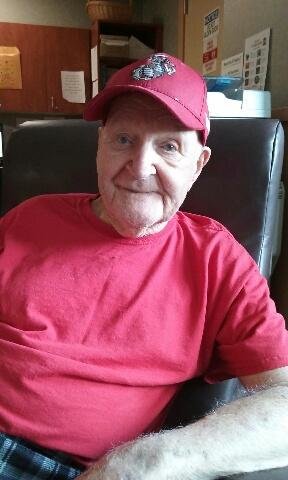 Obituary of Roscoe Arthur Clark
Roscoe Arthur Clark, 94, died on Sunday, March 24, 2019 at the VA Medical Center in Syracuse due to a long term illness.
He leaves his wife of 53 years, Penny (Bennett) Clark; his daughter, Robin Brooks; his son, Rocky Clark; his son Raven Clark and his fiancee, Zach Payne; and his daughter, Samantha Meeker and her husband James. He also had many grandchildren [including Michael & Leigh Clark (children of Raven); Meagan Clark (child of Rocky); Ashley Meeker, Lindsey Meeker, Lily Meeker and Maddy Meeker (children of Samantha)]. From a previous marriage, he had three children David, Shelley and Barry.
Born and raised in Oneida, NY, he is the son of Earl and Bertha (Jenkins) Clark and later took residence in Verona Beach and Northbay NY.
He proudly served as a Marine, Private First Class, during the second World War participating in action against the enemy in Okinawa, Tinian and the Marshall Islands.
Later, Roscoe went on to become a TR1 welder, building commercial air conditioning systems for the Carrier Corporation, from which he retired.
He was a loyal family man and had lots of passions he shared with them including swimming, drinking tea, fishing (trout and salmon), horseshoes (won many first place championships), traveling (all over the US including Alaska and Hawaii), hunting for deer, feeding ducks & geese, raising chickens and cats, gardening, eating great food and camping.
His funeral service will be held 3 PM, June 12, 2019, at Arlington National Cemetery, Arlington VA 22211
Roscoe Arthur Clark
3:00 pm - 3:30 pm
Wednesday, June 12, 2019
Arlington National Cemetery
22211
Arlington, Virginia, United States