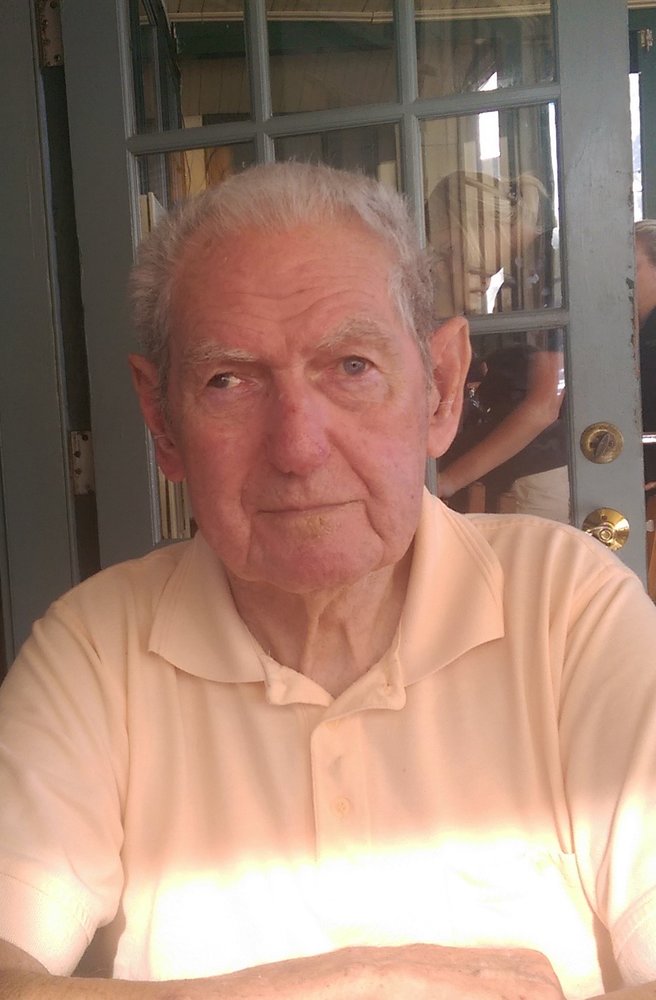 Obituary of George H. Page
George H. Page, 92, WWII Navy Veteran, passed away March 1, 2019 after an extended illness. He was born and lived in Oriskany, NY until his marriage to Rebecca J Mosher in 1951. They moved to New Hartford for the next 59 years until her death in 2010. George was formerly employed at GE Radio Receiver in Utica, NY, where he worked for 36 years until his early retirement. George was very social, well liked and enjoyed helping others. He participated in senior citizens events and was Vice President of the local club. He was a gardener, like his father. He moved to Manlius, NY, under the care of his only child, Pamela J. Page after the death of his wife. They became inseparable, loving and laughing together until the end of his life.
He was predeceased by his parents, William Darling Page and Mary F. Philpott Page of Oriskany, NY. He outlived his siblings, William, Charles, Edward and Cora. In addition to his daughter, he is survived by his nieces and nephew, Paula, Wendy and Larry, all living out of state. His daughter wishes to thank her neighbors, friends and his caregivers for giving him their time and attention. He will be missed greatly. Spring Burial along with his wife will be in Oriskany Cemetery .