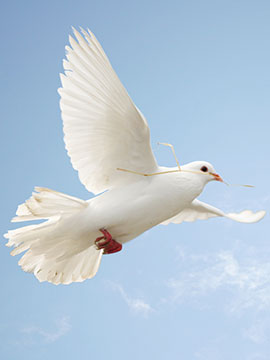 Obituary of Leon Zabinski
Leon Zabinski, 88, passed away on December 15, 2018. He was born in Zolynia, Poland in 1930. Son of the late Joseph and Zofia Mach Zabinski. In 1947, he came to the USA (Utica, NY) with his mother and two brothers to be reunited with their husband and father after 17 years of separation due to WWII and the Great Depression in the USA. In 1957, he married Helen Bilinski in Sacred Heart Church (now Basilica of the Sacred Heart of Jesus) officiated by Rev. Casimir Krzysiak. Leon was an Army veteran of the Korean War. He worked 5 years at Utica Drop Forge & Tool Company and retired from Carrier Corp after 35 years. He was a member of the Basilica of the Sacred Heart of Jesus since 1957. He belonged to many church and civil organizations.
Leon was predeceased by his wife, Helen, of 50 years (2007), and two brothers, John and Edward. He is survived by daughters Kristine (Mark) Birmingham of Ashburn, VA, Barbara (James) Greene of Apalachin, NY, son Jerry (Coleen) Zabinski of Endwell, NY, sisters-in-law Michaeline Zabinski of Frankfort, NY, and Laura Zabinski of Utica, NY, 5 grandchildren: Michael, Mark, Amanda, Samantha, Tyler, two great grandchildren: Sophia, Samuel, and several nieces and nephews.
Calling hours are on Thursday, December 20 from 8:00AM-9:00AM at Hollis Funeral Home 1105 W. Genesee St Syracuse followed by Mass at 10:00AM at Basilica of the Sacred Heart of Jesus. In lieu of flowers, please consider donations to Basilica of the Sacred Heart of Jesus 927 Park Ave, Syracuse, NY 13204 or the Polish Home Improvement Fund 915 Park Ave, Syracuse, NY 13204. To his family and friends, in the USA and Poland, Leon lovingly extends a beautiful and traditional Polish goodbye: Zostancie Z Bogiem.