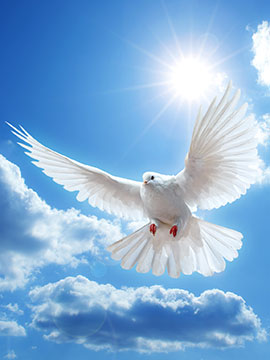 Obituary of William Stanley Washville
We are saddened to announce the passing of William Stanley Washville at the age of 80, on November 16, 2018 at his home in Naples Florida. He is survived by his wife, Elizabeth Ann (Graves) Washville, his two children, Jeffrey Washville and Valerie (Craig) LaRosa, his sisters, Carol (David) Venery, Elizabeth Daniel, his two grandchildren, Dylan William LaRosa and Amelia True LaRosa and his nephew Owen Daniel.
William "Bill" Washville was born in Syracuse, New York on August 11, 1938 where he resided and attended school through college, graduating from Syracuse University with an electrical engineering degree. Bill met and married Elizabeth Graves in Syracuse on July 21st 1968, and they just celebrated their 50th wedding anniversary. Bill and Elizabeth resided in Shrewsbury, Massachusetts where he lived until his retirement in 2002. Following retirement, Bill and Elizabeth split their time between Chester, Vermont and Naples, Florida for many years.
Bill adored the outdoors, fishing with Jeffrey and Valerie, boating with Elizabeth and his faithful companion, Charley—his Jack Russel Terrier—were just some of his favorite past times. He was also an avid skier who spent many years of his life with Elizabeth in Chester, Vermont skiing the New England slopes. Bill served in the New York National Guard.
Bill spent his entire career in the construction industry working on many high-profile projects including Boston's Big Dig and many other large scale civic and commercial projects. It was not uncommon to for Bill to point to any big building in Boston and tell you the story of how he contributed to the construction. Bill's biggest passion was cooking and anyone who knew him, also knew of his prolific work in the kitchen. With a dry wit and sharp sense of humor, Bill loved to laugh and make people laugh. Bill's "short" exaggerated stories will be thought of often. We will miss his pizza and margaritas, but will always remember him in our hearts and at the dinner table.
One of Bill's favorite restaurants is The Stockyard in Brighton, MA. If in the area, please stop in a raise a glass in his honor. "The family will plan a memorial service in the summer of 2019."
If you would like to make a donation in the memory of William Washville, his family suggests the following: https://www.saveapet.com/donation/