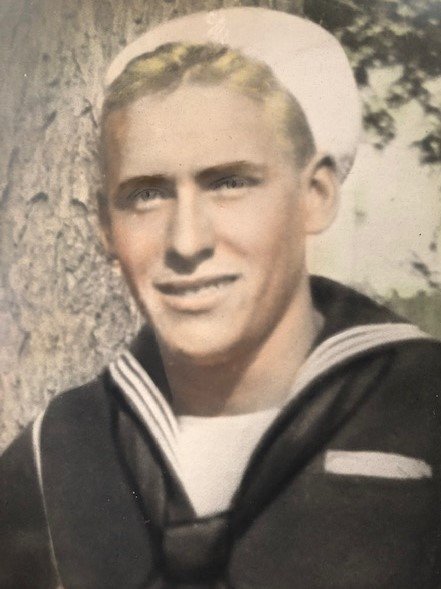 Obituary of Michael Bernard Rydelek
Michael B. Rydelek, 94, of Baldwinsville, New York, passed away peacefully September 30, 2018. A veteran of World War II, he proudly served in the Pacific as a Navy Seabee. He was the son of Boleslaw and Mary (Bichon) Rydelek.
Michael worked in mechanical engineering at Carrier Corporation until retirement. Always smiling, he enjoyed tinkering, hunting, boating, and weekend motorcycle rides to visit with his brothers.
He is survived by wife Marie (Cadier); children Michael (Steve) and Christine (Krisha); grandson Michael Hile (Crystal); sisters, Anna Aydlett, Julia Rose; brothers George (Barbara), John (Grace); many nieces and nephews. He is preceded in death by his parents; sisters, Mary Wozniak, Geraldine; brothers, Henry, Edward, and Raymond Rydelek.
Funeral service will be held Friday 9:30AM at Basilica of the Sacred Heart of Jesus, 927 Park Ave, Syracuse NY.
Burial will follow at the Veteran's Cemetery.