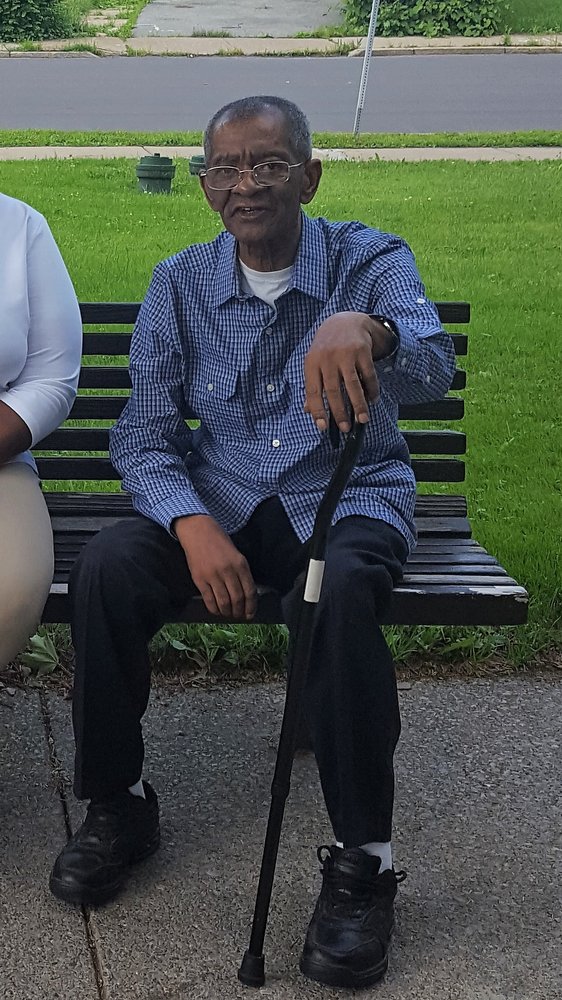 Obituary of Squzzymoore Gray
Squzzymoore (Trevor) Gray, 69, of Syracuse, New York, passed away on July 9, 2018, at Upstate Hospital.
Trevor was born in Montego Bay, Jamaica West to Stanford & Estriana Gray on January 11, 1949. He worked as a Chief for over 22 years and retired a few years ago. He enjoyed cooking and listening to Reggie music.
Trevor is survived by his wife, Annie Gray of Syracuse; his children, Sharon Gray; Shevel (Ben) Mavins; Trevor Robinson-Gray; and Za Kyia Robinson-Gray; grandchildren, Brandon Mavins; Jordan Mavins and Melina Mavins; sisters, Vernonia Downer; Cleopatra Oswald; Shirley Gray; broth