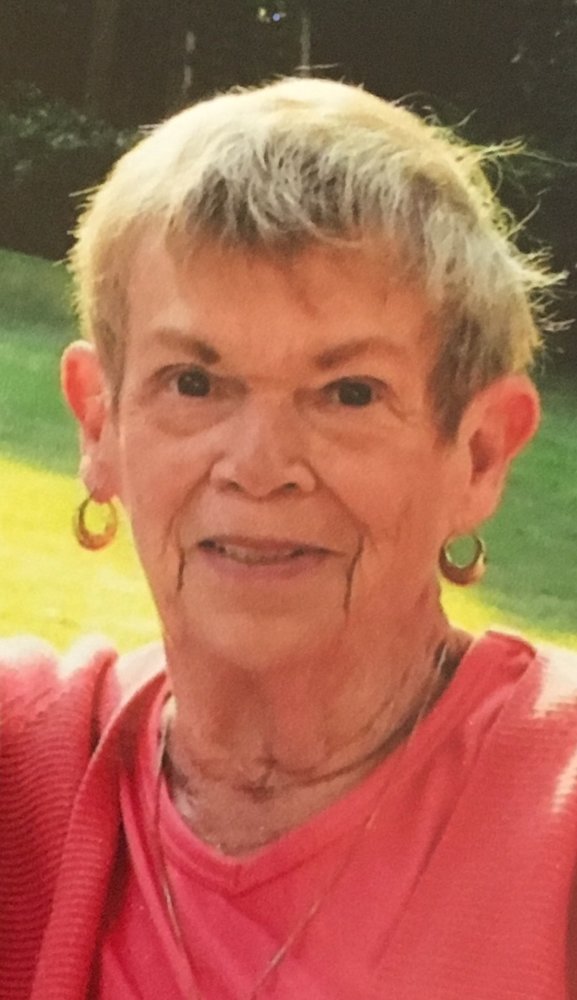 Obituary of Evelyn Mullane
Evelyn Ann Mullane, 82, passed away peacefully on Friday, June 29, 2018 surrounded by her family.
Evelyn was born and raised in Manhattan, New York. She raised her family in Manlius and Chittenango, New York. She moved to Tinton Falls, New Jersey in 1981 and worked as a Chiropractic Office Manager until she retired in 2017 at the age of 80. Evelyn was creative and had many talents. She was a loving mother and grandmother whose greatest joy was spending time with her family.
Evelyn was an avid reader, sometimes reading several books a week. She also enjoyed sewing, knitting, flower arranging and playing the piano. Her love of music was legendary and always loved any opportunity to dance. She was a master of the New York Times crossword puzzle. She was a great cook who never needed recipes but did everything by taste and smell. Evelyn was known for her fine sense of fashion. She was always up on the most current styles.
Evelyn loved to travel and made several trips out of the country, always immersing herself in the history and culture. But her favorite vacation spot was always the beach. She was a true sun worshipper. Evelyn was a friend to many. She was easy to get along with and had a gift of making you feel special.
She was predeceased by her parents, Charles Mullaneand Amelia Brannigan Mullane. She is survived by her four children, Nina (Stephen) Pilsbury, Robert (Terry) Vitagliano, Charles (Sandy) Vitagliano and Peter (Michelle) Vitagliano; eleven grandchildren, Shannon Pilsbury (Matt Munson), Kellen Pilsbury (Brian Scardino), Erin Pilsbury, Kailey Vitagliano (Pam Matican), Amanda Vitagliano, Samantha Vitagliano, Jared Vitagliano, Nicholas Vitagliano, Alex Vitagliano, Michela Vitagliano and Gabriella Vitagliano; her brother, Daniel (Ellen) Mullane; and many loving nieces and nephews.
A Funeral mass and celebration of her life will be held at St. Cassian's Church, 187 Bellevue Avenue, Upper Montclair, NJ 07043 on Friday, July 6, 2018 at 10am. Family and friends are invited to a repast immediately following the mass.
In lieu of flowers, donations can be made to the Alzheimer's Association -