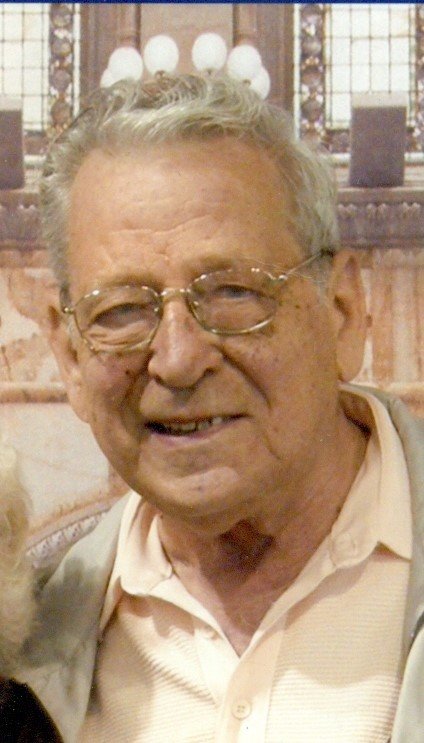 Obituary of William Niedzwicki
William F. Niedzwicki, 84, of Syracuse, passed away peacefully Wednesday, May 17, 2017, at Iroquois Nursing Home. Born in Syracuse, Bill attended Vocational High School. He was a U.S. Air Force veteran serving during the Korean War. Prior to his retirement, Bill was employed by the United States Post Office where he worked for over 30 years. Following his retirement, he enjoyed spending his winters in Florida with his sweetheart Pat Sokolowski. Together they traveled the U.S. visiting every state in the USA. Bill loved gardening and being with his friends at the Turning Stone. He loved the racetrack where his horse almost won. Bill was predeceased by his parents, brothers; Ted and Richard Niedzwiecki, and a sister; Dolores Warzecha. He is survived by his daughters; Joanne Niedzwicki of Syracuse, Barbara Wagner (Ed) of Laguna Beach Calif., Susan Niedzwicki of Ashbury, VA., and Linda Senska (Carl) of Savannah, GA., and a son, Thomas Niedzwiecki of Houston, Texas., Three grandsons and one great-grandson., A brother; Edward Niedzwiecki of Syracuse and sisters; Shirley McGuire and Carol Wisnoski of Camillus, Mary Ann Niedzwicki of Fairmount and Arlene Hayes of Syracuse.
The family would like to thank the many care givers at Iroquois Nursing Home, 4th floor, for their excellent care and compassion they gave to our father and brother during his stay.
There will be no calling hours. A memorial mass will be held on Tuesday, May 23, 2017 at 9:30 a.m., at Sacred Heart Basilica, West Genesee St. Syracuse, New York. Contributions can be made in his memory to Unity Acres, Orwell N.Y. 13426.