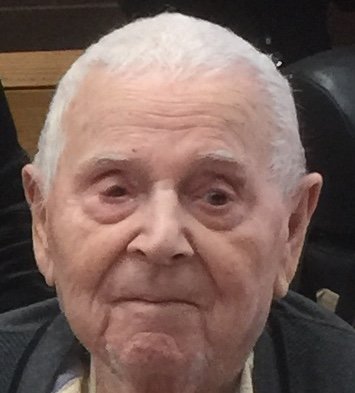 Obituary of Vasily Kojevny
Vasily Kojevny
January 1,1922 – May 24, 2020
Vasily passed away peacefully on May 24, 2020. Vasily was born in the Ukraine and emigrated to the United States with his wife Nina (deceased 2017) and his immediate family in the early 1950's. They settled in Wisconsin and eventually moved to Syracuse where Vasily was employed by General Motors until his retirement.
Vasily, known as Bill to his friends and Bop to his family, especially the grandchildren, enjoyed people and sharing his experiences of the old country. In their retirement years, Vasily and Nina enjoyed travel and visited the Ukraine, Russia, and Europe. They enjoyed going to Florida and visiting friends in Canada. He also loved to go fishing on Oneida Lake and Sandy Pond and working in his vegetable garden. Vasily especially enjoyed watching the Russian channels on cable TV.
Vasily is survived by his daughter Tania Hanouille (Leon), granddaughters Jennifer Russo and Michelle Vona (David) and five great grandsons, Matthew, Sammy, Leonardo, Marcello and Cristiano.
Services will be held at Holy Trinity Monastery in Jordanville, NY. There are no calling hours.
In lieu of flowers, contributions can be made to the Residents' Fund at Van Duyn Center for Nursing and Rehabilitation 5075 West Seneca Tpke Syracuse New York 13215.