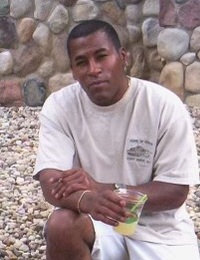 Henry L. Edwards, Jr
Henry L. Edwards Jr. 55 of Syracuse, departed this life, Thursday, October 6, 2022 at Erie County Medical Center after a brief illness. Henry was formerly employed as a logistics driver for Wine bow. Henry is predeceased by his Mother Joan Ellen Edwards. Surviving are his wife, Marisa, his sons, Devin Edwards, James and Nicola DeCarlo and daughters, Korrina Hickey and Tara Carpenter, all of Syracuse; a sister Cynthia Houston, brothers, James Glover, Shawn, Timothy, and Jason Edwards, Mark Randall; and Father Henry L Edwards Sr., 12 grandchildren and several nieces and nephews. Henry enjoyed traveling with his family, listening to jazz and blues music and fishing with his brothers.
Calling hours: Friday, October 14th, 12noon to 1PM at Hollis Funeral Home 1105 West Genesee Street Syracuse New York 13204.
Funeral Services following Calling Hours
Burial following services at Oakwood Cemetery