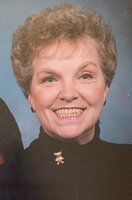 Patricia Anne Rogers
Patricia Anne Rogers
1942-2022
On Saturday, August 13, 2022, Patricia Rogers, loving mother and grandmother, passed away at the age of 80. Patricia and her late husband William (Yogi) were beloved in their hometown of Cleveland, NY.
Patricia graduated from Paul V. Moore High School in Central Square in 1960 and worked for many years in food service for the Central Square School District. Patricia was married to Yogi for nearly 60 years, and they raised two children, Dan and Christine.
Patricia was a vibrant, classy lady with a great sense of humor. She was an excellent cook, extraordinary baker, and an accomplished golfer. She was also a proud member of the Auxiliary for the American Legion Post 858.
Patricia was preceded in death by her loving and devoted father, Valmont, mother, Gertrude and her siblings, John, Beverly, David, Robert and Valmont Jr. She is survived by her siblings, Marilyn and Allen, her children Dan and Christine, grandchildren Dan, Dave and Anastatia, four great-grandchildren and many nieces and nephews.
Donations can be made in Patricia's memory to Cleveland United Methodist Church, PO Box 188, Cleveland, NY 13042, or donations can be made online at www.clevelandnyumc.org.
Funeral Services are Private. Burial Lakeside Cemetery Bernhards Bay New York