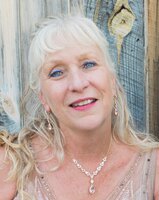 Kristine M Ashley
On May 28, 2022, Kristine (Kristy) Michelle Ashley, a beloved wife, mother, grandmother and friend passed away after a difficult battle with Cancer. She was born 12/30/1957 to Robert and Doris Keane at Community General Hospital in Syracuse, NY. An area she remained in for the majority of her life. During her school years, she developed many close friendships that lasted a lifetime. Her professional career in real estate began in 1986 as an appraiser then in 2002 as a mortgage originator. A position she retired from in 2020 when her treatment began. She married her Husband of 35 years on May 29, 1987. Much of her time was spent dedicated to raising and caring for her three children. Kristy enjoyed time on the river, being with her friends and family, and engaging in the lives of her children and grandchildren. As an active member of various church communities, she celebrated her faith and served those around her. She will be remembered for her devotion, humor, love for shopping, and penchant for wearing pink.
Kristy is preceded by her parents Robert and Doris Keane, and brother Scott. She is survived by her husband Karl Ashley, children Jordan Ashley (Natasha), Justin Ashley, and Jennifer Smiedy (Jacob), grandchildren Aria and Ethan, and sister Kathy Flanders (John). She will be missed greatly.
Calling hours will be held at Trinity Assembly of God Church, 4398 NY-31, Clay, NY 13041 from 4:00-6:00 PM on Monday, June 6, 2022 with a service to follow at 6:30 PM.
In lieu of flowers please make donations to Trinity Assembly of God Church.