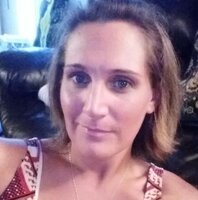 Hope Louise
Hope Marie Louise, 34 passed away unexpectedly on December 13 at Albany Medical Center.
Born in Syracuse, New York, she was the daughter of Kelly Louise and Donald Kotas.
Hope graduated valedictorian from Mexico Academy High School and went on to Syracuse University in hopes of becoming a Doctor, but decided to start a family.
She was most passionate about being a mother. Her devotion to her children was never-ending, as her life revolved around her babies. She was a loving, gentle soul who saw the absolute best in everyone. Hope had the best sense to humor and a remarkable personality.
She had a love for music and often talked of her childhood and how she loved being raised in the country, playing in the woods, and catching frogs with her friends next door. Hope was predeceased by her grandmother, Karen E. Louise and her Uncle John Louise.
Hope is survived by her husband of 10 years, John Mothersell; Mother, Kelly Louise; Grandfather/Father, Richard Louise; Daughter, Kameryn; Sons, Zachary and Colton; Sister, Kayla Louise; Brother, Aaren Louise; Aunts, Lisa Louise, Gail Louise Comstock and Dena Kinney; Mother- in-law, Debbie Jopson and several nieces, nephews and cousins
Calling Hours: Thursday, December 23rd, 11AM to 12 noon with Services following at Oakwood-Morningside Crematory Chapel 1001 Comstock Avenue Syracuse New York 13210.
Entombment: Oakwood Cemetery Garden Mausoleum, Syracuse