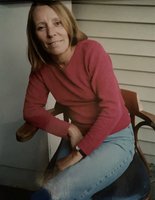 Charlene W Stokes
Charlene Stokes, 65, passed away on Wednesday July 22, 2020 at Oneida extended care facility. She was engaged to Bill Clark. They shared 17 years together.
Born in Cincinnati, Ohio, she was the daughter of Leonard and Ruby Stokes. She graduated from OCC. She enjoyed spending time with her family and singing karaoke. She will always be remembered for her loving ways and her sense of humor. She always accepted everyone for who they were.
She is survived by her fiancé Bill Clark, her children Kevin and Cindy, her grandchildren Charlene (Ryan), Taylor, Brittany, Shawn Jr., Kevin Jr., and two great grandchildren Michael, Kinley, her ex husband friend Ron Stoudenmyre and many more loving family members. She was predeceased by her parents Leonard and Ruby.
There will be no funeral services.