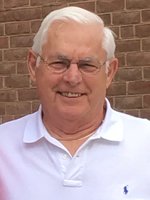 Henry S "Hank" Zaborowski Jr
Henry S Zaborowski Jr, 82, passed away peacefully on February 19th 2020. He was married to his high school sweetheart who was the love of his life Mary Zaborowski (Casson), for 61 years.
Born in Syracuse NY, he was the son of Henry and Helen Zaborowski. He graduated from Vocational High school in 1955. He was the founder/owner of Hanks Auto Service Inc. in 1959. As the operator, he performed automotive service and was an Arctic Cat & Polaris dealer for 30 years until he retired in 2015.
He was a charter member of the Camillus Elks, an avid Yankee fan, enjoyed bowling, snowmobiling, fishing, boating, and traveling. He also enjoyed spending quality time with his family at his lake front cottage on Cross Lake and manicuring his lawn.
He is survived by his spouse Mary Zaborowski, Children; Doreen (Randy) Reinhardt, Lorraine (Keith) Brissenden, Karen (David) Hanson and Henry (Dana) Zaborowski. Grandchildren; Eric (Tiffany) Reinhardt, Chad Reinhardt, Kelly Brissenden, Nicole (Pete) Mars, Tyler Hanson, Ryan Hanson, Kyle Hanson, Joshua Zaborowski and Amanda Zaborowski. Great-Grandchildren; Mason & Tessa Reinhardt; brother, Anthony Zaborowski and sister, Roberta Van Patten.
The calling hours will be held on Monday, February 24th from 4pm-7pm with a memorial service to follow at 7pm at The Gathering Place (North Syracuse Baptist Church) 420 S Main St, North Syracuse NY 13212. A private entombment will be held for the family at a later time in St. Mary's Cemetery Mausoleum DeWitt.
In lieu of flowers, contributions can be made in his honor to the Upstate Cancer Center 750 East Adams Street, Syracuse NY 13210.