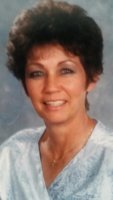 Patricia Anne Houle
Patricia Ann Houle, 80, passed peacefully on February 15th, after spending her life being loved by all and showing us the true definition of family. She was a devoted wife, beloved sister, nurturing mother and caring grandmother. She would bring our family together and make memories with her delicious meals and beautiful smile. Patricia was the light that always brightened our days, a light that will be remembered and never forgotten. Patricia worked for the East Syracuse Minoa School District in Transportation and spent her best of days waiting on a last number to be called for BINGO!
She is survived by her husband, Edward Houle; CHILDREN, Sandra (John) Azzoto, Melvin (Patricia Weyher) Klosheim, Mickey Muscolino and Patrick (Jill) Muscolino; SIBLINGS, Francis Borasky, Kenneth Borasky, Mary Davidson, Andrew Borasky, William Borasky, Shirley Fogg, Barbara Morgan, Alane Olivieri, Robin Wilder and Michael Borasky; GRANDCHILDREN, Jessica Seitz, Jason Seitz, Jared Van Skoik, Jena Van Skoik, Chelsie (Randy) Newell and Tara Muscolino; GREAT GRANDCHILDREN, Delyeija, Hakeem, Emma, Paul and Christian. Patricia is predeceased by her parents, Francis and Clara Borasky, brother, Joseph Borasky ; grandson, Dominic Muscolino and daughter-in-law, Veronica Muscolino
The celebration of Patricia's life will be Tuesday, 2/25, from 4 pm to 6 pm at The Vineyard Church, 312 Lakeside Road, Syracuse, NY 13209.
In lieu of flowers, donations may be made: In memory of Patricia Houle to Sandra Azzoto 3774 St. Rt. 31 Apt 909 Liverpool, NY 13090