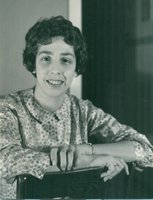 Loretta Hunneyman
Loretta Hunneyman Patruno, 88, of Auburn, NY passed away on Feb 1, 2020 in Auburn Hospital.
Loretta was born in Syracuse to Michael and Fannie Patruno on August 25, 1931. She had a love for animals and enjoyed her horses and camping. She also loved singing in the church choir.
Loretta is survived by her husband Curtiss of Fulton, her son Scott Hunneyman and daughter-in-law Sheena both of Fulton. She also leaves behind her sister Jean Olivia, brother Jerry Patruno, Several nieces and nephews, Grandchildren and Great Grandchildren. She was preceded in death by her parents Fannie and Michael Patruno.
Calling hours: February 6th, 4-6 PM, Hollis Funeral Home, 1105 West Genesee St Syracuse, NY
Funeral Services: February 7th Hollis 12 PM , Funeral Home, 1105 West Genesee St Syracuse, NY
Burial: Oakwood Cemetery