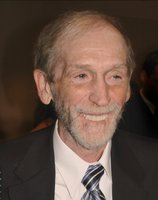 Richard Joseph Pospiech
Richard Joseph Pospiech was born April 10, 1941 in Syracuse, New York to the parentage of Joseph and Charlotte Pospiech. Richard passed away December 24, 2019 in Kingwood, Texas. Preceding Richard in death are his parents and a brother, Robert Pospiech. He is survived by: Daughters, Leigh Lunsford (Kregg), Patti Smith (John), Son, Scott Pospiech. Granddaughters: Grace and Jacqueline Lunsford, Ava, Bradie and Madison Smith. Sisters and Brothers: Charlotte DiGenaro, Joanne Gardino, Barbara Mayer, Edward Pospiech, James Pospiech, and many nieces and nephews.Rich had an infectious laugh and great sense of humor. He was a life long Republican who enjoyed debating (teasing) others with opposing views.
He was a star PAROCHIAL LEAGUE basketball player for Sacred Heart Academy (1955-1959) As well as a star bowler.
He played college basketball for Syracuse University in 1960. In 1961, he transferred to Powelson Business Institute (Syracuse) studying business. Then transferred in 1962 to Hardin-Simmons University (Texas) to play bball while studying business.
While in Texas, he met Retta Head. They married and had three children.
After graduation, he and his family moved up to Syracuse. He worked for MONY of NY
The family moved to Houston, Texas, in 1976, to pursue his career in business and personnel recruitment. And he retired in Texas to be with his family.
There will be a Celebration of Life and reception, for Rich, from 1 to 4PM on Saturday Feb 1st, 2020 at the Syracuse Polish Home 915 Park Avenue Syracuse New York 13204