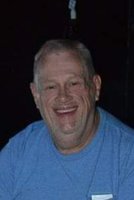 Jonathan Paul Klingler
Jonathan Paul Klingler, of Syracuse, N.Y. died suddenly on Tuesday February 26th, 2019. Born in New Berlin, New York in November of 1953 to Arthur R. and Elizabth J. Cadwell Klingler.
Jonathan attended and graduated from Edmeston Central School in 1971. Graduating from Mohawk Valley Community College in 1973 with a degree in Banking and Insurance. He has worked at New York Central Mutual Insurance in Edmeston N.Y., National Bank and Trust, Norwich, N.Y. and at Marine Midland Bank in Syracuse, N.Y.
Jonathan is survived by his partner of 37 years, Stephen (DJ) Williams. Daughter: Geri L.(David) Byam, granddaughter: Lilly, grandsons: Chace and Elijah Byam all of Scotia, N.Y. Sisters: Maureen Klingler of Raleigh,N.C.; Geri (Joseph Jr.) Bosco of Batavia, N. Y.; Patricia (David) Green of Edmeston, N.Y. and Paula Turner of Hayes, Va. Brother: Arthur Klingler Jr. of Edmeston, N.Y., Uncle: Kenneth Klingler of Warrenville,S.C., Aunt: Sally Welsh of Veron Center, N.Y, and several nieces, nephews and cousins.
The joy of Jonathan's life was his 3 grandchildren who he enjoyed spending as much time as he could with, particularly at camp last summer. Always having his favorite hard candies in his pockets for him and his grandchildren.
Jonathan was musically talented and used what he described as his natural, "God given talent" to celebrate that gift in many area churches, as Choral Director, organist and pianist.
He was a ardent animal lover with a penchant for spoiling his own and other people's pets. loved to celebrate the holidays with family and friends at his and DJ's home. He enjoyed classic cars, exploring Central New York area history, and was a crossword puzzle enthusiast, always being done in ink. An insatiable reader who appreciated the value of the public library and all that it has to offer.
Jon loved to bake using the old family recipes, especially his great grandmother's, applesauce cookies, a hit with adults and children alike. His excellent pumpkin and apple pies, that once and only once were described by his father as, "the best he ever had." garnered a responded by his mother, "Enjoy it, it may be your last."
Jon's summers at Camp Oneida, found him relaxing with his many friends and as the dependable caretaker for the pool and spa. He also enjoyed making his summer salads for many of the special events, being enjoyed by one and all, creating a dedicated following of campers.
Jon took to heart being a good neighbor and will be missed by his neighbors, Kitty and Joanne Gonzalez and Pat and Marty Ward.
More information on memorial services to be held in Scotia, New York and New Milford Pa. will be posted to Facebook.