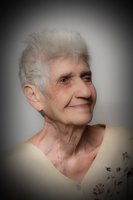 Irene Regan Clara Boheme
Irene Regan Clara Boheme (neé Böhm) was born on 17 September 1925 in Berlin, Germany, where she lived her first seven years with her grandparents, Willy and Greta Knoblock.
Traveling alone from Berlin to Paris by train, Irene joined her mother, stepfather, and brother in France for the next seven years, spending most of that time in the heart of France in the village of Chamalières. She took dance classes and performed at the local dance school, directed by her mother, Alice Ostrowsky.
Irene went to visit her grandparents, who had moved to London, for summer holidays in 1939. WWII broke out, blocking her in the UK, where she stayed for yet another period of seven years. It was there Irene obtained both a secretarial diploma and her bachelor's degree. During the Nazi bombings, she hid under a strong metal plate in her grandparent's house.
After the war, Irene returned to Chamalières to begin her adult life. Soon after she moved to Paris, where she worked as the executive secretary for Vacuum Concrete, translated technical journals and engineering plans, and worked for Walt Disney, translating movies and then serving as the executive secretary for the European office. She spoke 12 different languages, from English to Russian.
When Irene met Lenny Goldfarb, they embarked on a whirlwind romance, marrying six weeks later on 17 December 1954. During their relationship of nearly 30 years, they lived in the North and the South of France, had two children, and moved to the US. The family first lived Brooklyn, NY, then suburban NJ before settling in rural upstate NY.
Fond of traveling her entire life, Irene was one of the first members of Club Med. After her divorce in 1978, Irene traveled around the globe, visiting the countries she'd always dreamed of seeing, including Russia and China.
Her interest in the arts was a lifelong theme, including studying dance from childhood through her twenties, studying pottery at Alfred University (where she also became a member of Sigma Chi Nu Sorority), and introducing her children to the worlds of music, theater, dance and art.
Irene was a fantastic cook, keen knitter, and creative seamstress as well as avid reader. Irene was, above all else, an outstanding and devoted Mom.
Even so, she never lost her love of work, developing a thriving public relations practice while her kids were in high school. She promoted and supported Civic Morning Musicals, Syracuse Opera, WCNY, and many other central New York art institutions for over three decades.
Irene died at home in Syracuse, New York from complications of the paraflu on 3 January 2018. She is survived by her brother, Ernest Ostrowsky (Chatillon, France), daughter Margaret Goldfarb(Los Angeles), granddaughter Cheyenne Goldfarb(Los Angeles), and son Larry Goldfarb (Santa Cruz).
Memorial donations may be made to Civic Morning Musicals, PO Box 63 DeWitt, NY 13214. CMM can be reached by phone at (315) 699-5856, via email at cmmcny@gmail.com, or on their Facebook page.