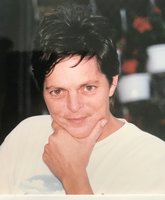 Rita Gail O'Loughlin (Kisil)
Rita Gail, 63, passed away January 4, 2018 surrounded by family, after being a long-time breast cancer and brainstem glioma tumor survivor. Predeceased by her father, William R. Kisil. Survived by her loving husband Gabriel O'Loughlin of 34 years, her children; Brianna O'Loughlin (Portland, Oregon), Alexandra O'Loughlin (Worcester, MA), Gabrielle O'Loughlin (Worcester, MA), Galen O'Loughlin (Syracuse, NY). Mother, Rita Kisil ((Syracuse). Her siblings, M. Coleen McCarthy (Daniel) Poughkeepsie, NY, Karen Slifka (David) Newton, MA, Therese Kisil, New Smyrna, Florida, Bernadette Palermo (Michael) Fairport, NY, William R. Kisil (Andrea) Marcellus, NY, Elizabeth Wojtkowiak (Daniel) Edgewater, Florida, LydaLamont (Thomas) Albany, NY, Sally Hickey Syracuse, NY, Nancy Kilcoyne (Rick) Sennet, NY. Many nieces, nephews, cousins and dear friends.
Rita Gail was a graduate of St. Charles GS, Westhill HS, Morrisville Nursing Program. Longtime employee of Van DuynRehab as Nursing and Clinic Supervisor who offered excellent compassionate care to the Elderly. Rita's unique sense of humor was hard to match by those who will miss her. Her passions were gardening, listening to music and playing her guitar. Rita's homemade chocolate chip cookies were magical and will be missed by all who indulged! George, her furry canine, will miss his companion.
A Celebration of Life on July 22 will be held in her honor, location and time TBD. Meanwhile Mass will be held 1/13/18 at 1pm at St. Charles-St. Ann Parish at St. Charles Church 501 S. Orchard Road, Syracuse, NY 13219.
Donations can be made in Rita's name: Hospice of CNY, 990 Seventh North Street, Liverpool, NY, or Francis House, 108 Michaels Avenue, Syracuse, NY 13208. (francis-house-inc.networkforgood.com).