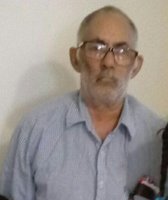 Valentin A. Perez
Valentin Altagracia Perez Custodio 79, of Syracuse passed away on Thursday 5:45am. He was Born in San Jose de Ocoa, Dominican Republic. He moved to Puerto Rico in 1980 and moved to Syracuse, New York at end of 2015. Mr. Perez 1st worked in agriculture in the Dominican Republic but later worked in the restaurant business while living in Puerto Rico.
Surviving are 2 sons: Marcelino and Miguel, 2 daughters Mirian and Maria. 23 grandchildren, 5 sisters, Mercedez, Rumalda, Melania, Eusebia Andrea, 1 brother Heriberto.
Calling hrs: Tuesday 11am - 1pm with services to follow.
Burial: Loomis Hill